Girls 8-12 Ultimate Wellbeing Experience
LESS ANXIETY – LESS DRAMA – MORE FRIENDS – MORE CONFIDENCE
Suitable for girls aged 8 – 12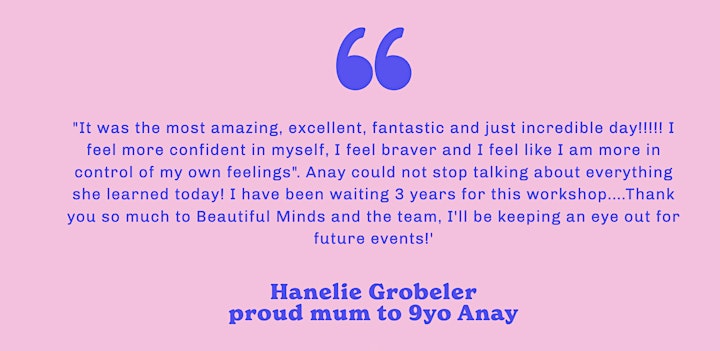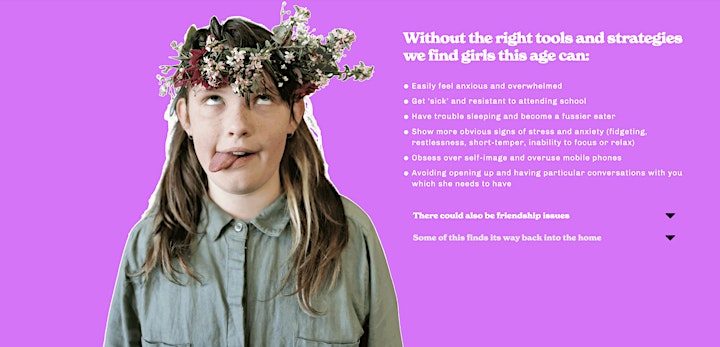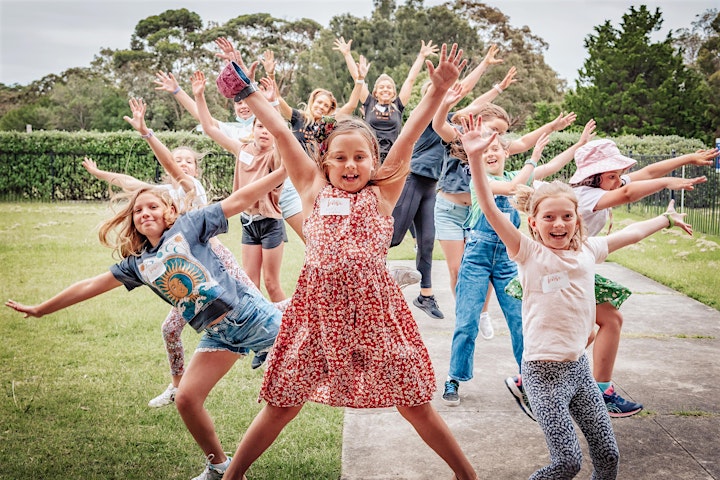 An Australian company who has been serving our community for over 19 year's and we are now bringing this incredible program to Los Angeles!
We are on a mission to maximise human potential. We work with leading global well-being experts to create immersive experiences and content focused on making kids life-ready and awesome
Our one day, ultimate wellbeing experience, will help our little ladies discover who they are through life skills, fun and inspiration.
This one-day experience focuses on self-esteem and confidence, building resilience, dealing with changing friendship groups, puberty and much more. All our content has been created by our recommended psychologists and world leading experts from Harvard and Stanford University.
We only take a very limited number of girls per experience so that each day is treated like a mentoring program and each girl has that one-on-one interaction with all of our educators.
Every educator on board with Beautiful Minds is a professional in their field. Working with a number of different educators makes this workshop really exciting and inspirational for the girls – one she will remember for life.
It's a creative day and all about the girls having fun with glitter bombs, flower crowns, colour and tips to go home with confidence.
Without the right tools and strategies we find girls this age can:
Easily feel anxious and overwhelmed
Get 'sick' and resistant to attending school
Have trouble sleeping and become a fussier eater
Show more obvious signs of stress and anxiety (fidgeting, restlessness, short-temper, inability to focus or relax)
Obsess over self-image and overuse mobile phones
Avoiding opening up and having particular conversations with you which she needs to have
What do we cover in our one day experience?

1: Introduction & Ice-breaker

A quick ice-breaker to set expectations, and break awkward social barriers so all the girls can benefit from positive social mingling. Because most are strangers to each other, getting comfortable with fellow attendees and facilitators is essential for everyone to feel emotionally comfortable. When everyone feels comfortable, they will absorb all the learnings the day has to bring and lowers the chance of any friction disrupting the day.

2: Voice + Movement

Up next is a voice and confidence session. Where each girl gets to express themselves, in a fun exercise. It's dynamic and highly interactive, where each of the girls get to interact with their peers, and we build team cohesion.

The first seeds of confidence bud in this session as everyone gets over their shyness and nerves.

We find all of this is done best with movement!

3: Friendship session

If you talk to any young girl, they will tell you that their friendships are one of their greatest areas of concern. At the start of Year 3, we start to see a dramatic shift in the way our girls are connecting with each other. Power struggles, rumours, bullying and the constant change in friendships and cause a huge amount of anxiety and stress.

So we give girls tools to deal with the many situations that will arise for them from Year 3 and use right throughout their life. Tools they can use to move into a new circle, move out of a circle, how to make and maintain new friends and how to deal with conflict that may arise at school.

Research shows that pre-teen girls are terrified of being judged. All girls want at this age is to be accepted. We share valuable tools with our girls on how to walk into a room full of strangers and start a conversation. How to make the first move and look confident even when you are feeling anxious internally.

Children often hear adults telling them that they need to be confident. However, no one actually shows them how to do this. We will teach 6 things she can do every day to feel and be more confident, not only within herself but in how she communicates with others.

Science supported tools are introduced here to help girls navigate the complexities of friendship groups. We help them identify group dynamics. What's really happening underneath and the internal implications. We introduce the LEAF technique and other tactical tools for handling different friendship situations. We're also seeding self-awareness here and teach them how words really matter. The impact their language has on others. And get them to take ownership of their actions and speech.

Underneath, many of the girls are worried that others won't like them and that they will feel judged. That's why some don't want other friends or people they know at the same session.

4: Mental wellbeing tools

Life can be challenging. There will be moments when we struggle to sleep, have friendship issues, feel overwhelmed with school work, feel flat, anxious or just plaint unsure of ourselves. This is natural.

Here we go deeper and introduce 14 science supported tools which help them deal with situations and combat being overwhelmed in real-time. These are best in class, Stanford University tools. Used by the likes of Andrew Huberman to even train US military folk exposed to the most extreme circumstances. So they're field tested tools that WORK! The girls will be able to remember them and easy to put them into practice after the day when they get stressed, overwhelmed, or start to shut down. If they don't, they run the risk of experiencing trauma or PTSD.

Talking about feelings or reciting affirmations don't always work. That is a very topical approach that only affects symptoms – not the underlying issues. We've adapted all these tools and given them a fun and memorable name for the girls. Not wordy academic or military speak. Did you know even professional actors use diaphragm breathing to help calm down before doing on stage. These are all proven techniques used by professionals that work applicable for all ages from babies through to 100 year olds.. This toolkit allows the girls to get back into a state of 'flow' whenever they wish.

Some takeaways are our custom designed Beautiful Minds YASU necklace to help managing nerves with straw breathing. Parents will also receive a PDF booklet of all the tools to help with reinforcement in the home.

5: Mindful creative session – FLOWER CROWN MAKING

The second last session is about encouraging each girl's unique creativity. They tap into what makes them unique to produce something of their own from start to finish. It's about accomplishment via hands-on activity. Full of colour and texture with a complete tactile, physical focus. Crafting something is the ultimate expression of themselves and can stop their mind from processing too much. It's a subtle activity which teaches them how to put their conscious mind at ease.

Everyone's personality is expressed in each of these flower crowns which they get to take home.

Always a crowd pleaser!

What is included:

A Cottons care pack, a YASU calming necklace, a PDF with all aftercare notes, the flower crown

What to bring:

Lunch, water and a smile!