7 Easy to Follow Tips For Starting a Blog
Congratulations! You've finally made the decision to starting a blog. Now you need to learn what's involved and some of the steps you need to take. I'm going to share with you 7 tips for starting a blog which will include some tools you'll need too.
There's an awful lot to cover so let's get to it!
This post contains affiliate links so if you make a purchase I may make a small commission at no extra cost to you.
How to start a blog and make money
If you Google "how to start a blog and make money" on the internet, thousands upon thousands of pages will load. To be honest, it can be a little overwhelming. You most certainly can make money blogging but there are some things you need to know first.
How much money you can make blogging is entirely up to you. Some bloggers make a few hundred a month while others make 6-7 figures a year. How much do you want to make? Your determination, focus and work ethic will all play roles in your earnings.
As well as a few other things but we'll save all that for another blog. Right now we need to get you up and running.
The most important thing you need to decide before you even get started is what you want to blog about. Who is your audience? Who do you want to speak to? That's your niche and you need to narrow that down first.
If you're a little unclear on what exactly a niche is, this might help:
"Niche: a specialized segment of the market for a particular kind of product or service".
I can't stress enough how important this is.
Here are a few more tips for starting a blog
7 Easy to Follow Tips For Starting a Blog
Once you've decided what you want to blog about and who your audience is, the next thing to do is name it!
1. Pick a name and buy a domain 
Make sure your name is search friendly. If you are blogging about keto diets or vegan recipes then it would be good to choose a name that maybe has 'keto' or 'vegan' in the title.
You will then go to Namecheap, do a search for your blog name and purchase your domain (under $10/yr). This may take some time depending on the name you want so you may need to opt for slight variations or play with the name a bit.
Also make sure you purchase the .com domain.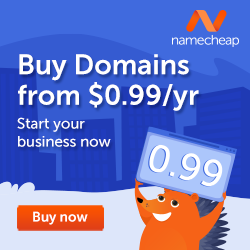 2. Choose a host
Now that you have a domain name for your blog, you need a host that will house it for you. A host will make sure your site runs smoothly as well as so many other important things. This is something you want to look into closely to make sure you find a good host.
I personally use and love Flywheel. Their customer service is really awesome and helpful. 
When you are first starting out you won't get much traffic to your site so hosting will be super affordable. As your traffic grows your hosting package may need to be upgraded. That's a good problem to have!
3. Get a WordPress site 
You will need a place to write your amazing blogs. You have many options for this but the majority of bloggers use WordPress. This page will help you sign up and start your WordPress site. 
WordPress-Get Started
While it is free to start a WordPress site, you should consider purchasing a theme. Go and have a look at some other bloggers in your niche to see different styles.
4. Join supportive blogging groups
Facebook groups can be gold if you find the right ones to join. Most blogging Facebook groups are filled with knowledgeable and helpful bloggers. It's in these groups you can ask questions about themes, affiliate links, any little issues you come across, etc.
It's also a great place to find an accountability buddy or a mentor. It's always nice to be surrounded with like minded people. These people will support, encourage, inspire and motivate you.
5. Do your homework
You will need to make sure that once you start writing, you're doing it right. Blog format, images, length, etc is crucial to your blog getting noticed not only by readers but Google too.
Do a search on some blogs in your niche and take some time to read them (preferable the ones on the first page of Google) and see how their blogs look and how they're formatted.
6. Set a schedule
It can be easy to get caught up in the fun and excitement of blogging and all the other things that go with it but it's also easy to burn out too. You need to set a work schedule and make sure you stick to them.
If you're a mom you'll have some juggling to do but plan smartly. You don't want to burn out. If you only have one hour a day to work on your blog that's perfectly ok.
7. Social Media platforms
You should set up social media profiles connected to your blog. Find out which platforms are suitable for your niche and also which platforms you are already at least a little bit familiar with as well.
Pinterest (though not a platform but a search engine), Facebook (business page) and an Instagram account are a few you should consider. Don't forget to share these out with your friends and family too. If you already have personal profiles on these platforms, it's super easy to add a business account.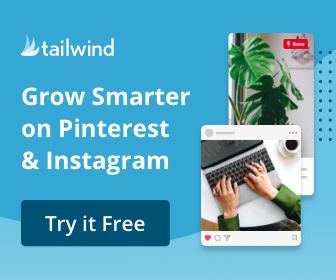 I use Tailwind to schedule my Pinterest and Instagram posts, it makes life so much easier. They have a great "Link in Bio" feature and highly recommend their new feature Tailwind Create, a super easy and fast way to create Pinterest pins.
Beginner's guide to starting a blog
This beginner's guide to starting a blog has enough information to get you up and running but there is so much to learn in the blogging world. You will need to get things like:
While the email provider and scheduler can probably wait a few more months, you'll need a place to get images, free or paid, and somewhere to edit them for your blogs and to share on social media. 
Ask around in groups for best places to find these things and which tools are the best.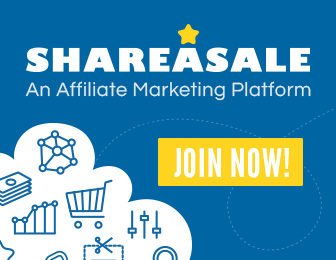 In closing…
Stay the course and remember why you started this in the first place. It may seem frustrating and stressful some days but it will pay off in the long run. You can do this!
Here's to your success!